" It's like having a Website in every Email! "
Advantages of Our Email Signatures
Better than just a text signature
Marketing with every email
Generate new business with one click
Connect your social, web and traditional marketing assets
Affordable
Easy to Install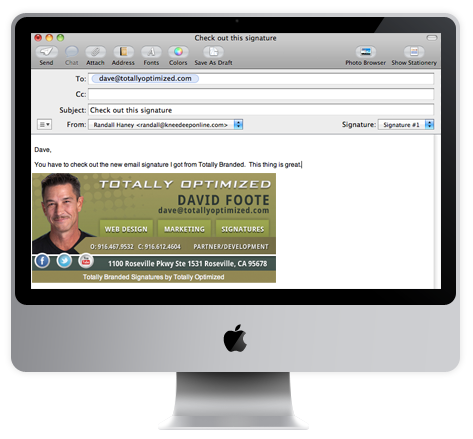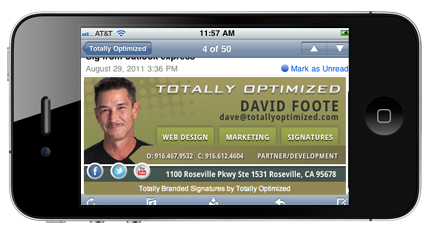 "I did talk to several of our Branch Mangers about their email signature, and they all have nothing but wonderful things to say about it. I.e., NO negative issues at all."
Jan Gold - HighTechLending
"A little success story, we recieved two applications from our email signatures this week!"
Darren Upchurch - Platinum Mortagage
Let Us Put Your Email To Work For You …
Cost Effective Solutions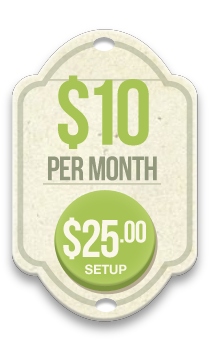 Pricing includes
Signature Design
Signature Hosting
Signature File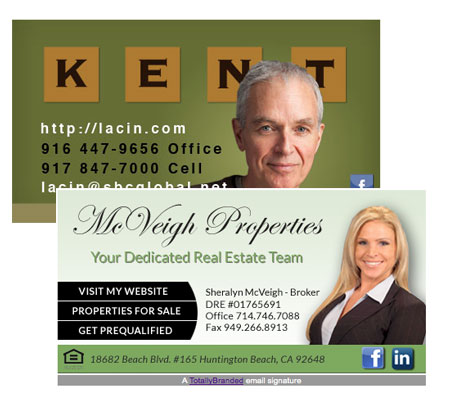 By providing links to your product pages, loan application, properties for sale, job listings, sign up forms. Send them directly to your website or social pages to generate more sales, close more loans, and create more success!
Our solution turns every email you send into a lead generating machine. With instant access to the web pages that make you money, bring you new clients, and generate new customers!
Think about the possibilities! Your own signature sized website in every email providing links to all your important internet content. Realtors, link right to your properties page! Lenders, link directly to your loan application! Account Executives, provide immediate access to your lead forms!
If that were not enough, you will also get a boost in SEO! Search Engines keep track of the amount of visits a site gets. Every click on your email signature equals potentially higher website rankings. Higher rankings get closer to being found on the first page of Google, Yahoo and Bing.
Using internet based, lead generating connectivity to forge the way for marketing, we're proud to offer all of these wealth building features. Our solutions are presented in a compact, portable, and easy to install and forget package.
Start making more of your email today!
Features

Instant Connectivity
They've got mail! But, that's not all.... Now they have all my social links so they can connect to my Fanpage, or join my network and more.

Easy To Install and Execute
We provide simple, step-by-step installation videos for multiple email clients. Within minutes you can install your new signature and begin generating new leads immediately.

Generate New Leads
Get your own personalized, eyecatching email signature that shares your products and services and links to connect to your online pages.

Works on Mobile & Desktops
Mobile phone technology is a marketing channel that can not be ignored. Your email signature fits perfectly in the standard smart phone display.